3 Alternatives To Hotels in Bucharest
Bucharest is the capital and largest city of Romania, known for its diverse architecture, rich history, and lively nightlife. Located in the southeastern region of the country, it is a popular destination for travelers from all over the world.
Hotels in Bucharest are abundant, with options ranging from luxurious five-star properties to budget-friendly guesthouses. Some of the best hotels in Bucharest include the InterContinental, Hilton, and Grand Hotel Continental. These hotels offer top-notch amenities and services, including fine dining restaurants, spas, and fitness centers.
However, if you are looking for alternative places to stay in Bucharest, there are several options to consider. Here are three unique lodging options in Bucharest that offer a different experience from traditional hotels: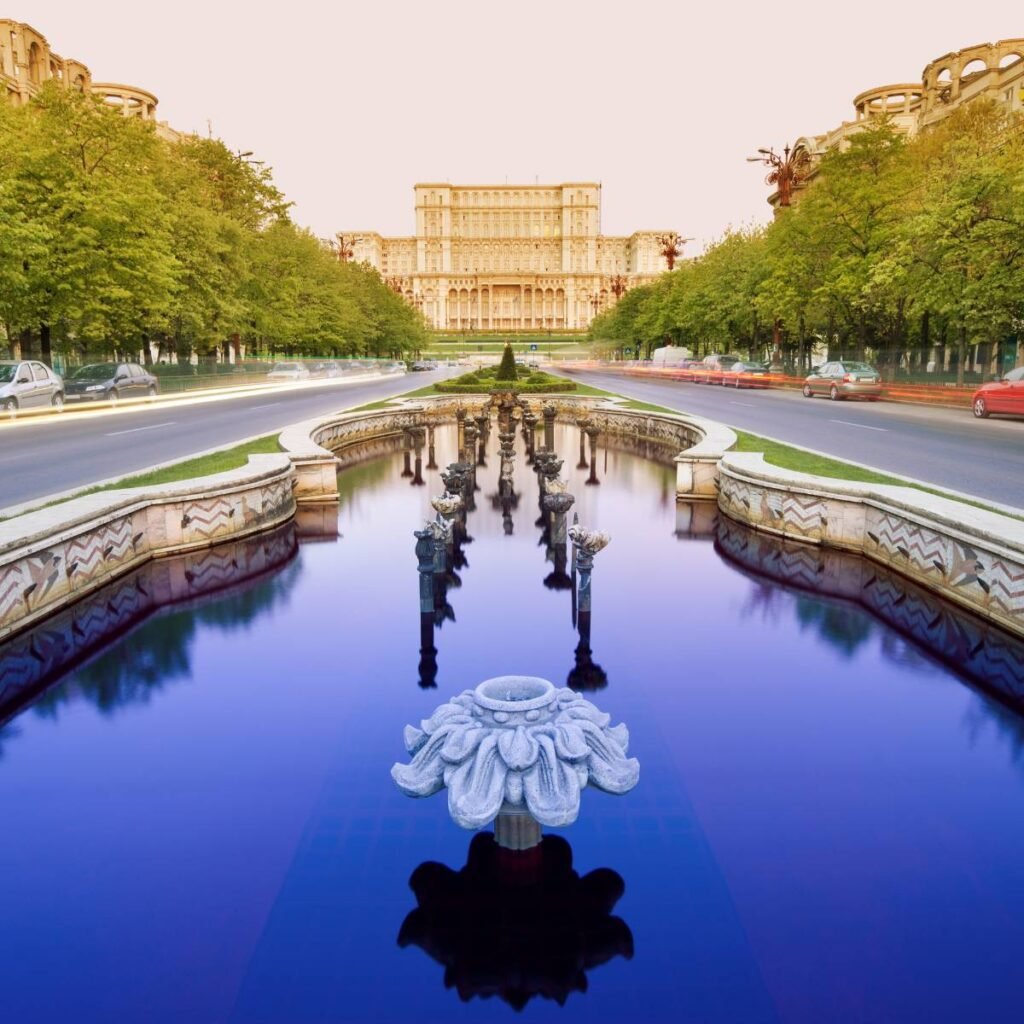 Bucharest Vacation Rentals
One alternative to staying in a hotel is to rent a vacation home or apartment. Bucharest has a range of vacation rentals available. These properties range from spacious apartments to grand mansions, and are equipped with a range of amenities to make your stay as comfortable and convenient as possible. Many luxury vacation rentals in Bucharest come with fully equipped kitchens, stylish furnishings, and private outdoor spaces, making them a great option for families or groups of friends traveling together. In addition, many of these rentals are located in central or upscale neighborhoods, giving guests easy access to the city's top attractions and amenities. Whether you are looking for a luxurious city escape or a grand vacation home, there are several high-end vacation rentals in Bucharest to choose from.
See our collection of Bucharest Vacation Rentals:
Bucharest Hostels
Hostels are a budget-friendly alternative to hotels and are a great option for solo travelers or backpackers. Bucharest has a range of hostels to choose from, including both private and shared dorm rooms. Hostels often have a communal atmosphere and offer a range of amenities, such as shared kitchens, lounges, and common areas. Some hostels in Bucharest even offer private rooms with en-suite bathrooms, making them a more comfortable option for solo travelers.
Bucharest Bed and Breakfasts
Bed and breakfasts, or B&Bs, are a more intimate and personalized alternative to hotels. Bucharest has a range of B&Bs to choose from, ranging from charming historic homes to modern apartments. B&Bs often offer a more personalized experience, with owners who go out of their way to make guests feel welcome. They also often offer a delicious breakfast and a range of amenities, such as private bathrooms and in-room tea and coffee making facilities.
Did you think we'd leave you without a few solid recommendations for places to see? Think twice!
What To Do in Bucharest
Below are 3 must-see places in Bucharest.
Palace of the Parliament – This massive governmental building is the second-largest administrative building in the world, after the Pentagon. It was constructed in the 1980s during the communist era and is a testament to the grandiose style of the time. Visitors can take guided tours of the building to see its opulent rooms and learn about its history and significance.
Old Town – The Old Town is a historic neighborhood in the center of Bucharest, known for its narrow streets, historic buildings, and vibrant nightlife. Here, visitors can find a range of restaurants, bars, and clubs, as well as museums, galleries, and cultural centers. The Old Town is a great place to experience the city's lively atmosphere and rich history.
Herastrau Park – Located in the north of the city, Herastrau Park is a large and beautiful green space that is popular with both locals and tourists. It is home to a lake, several museums, and a range of recreational facilities, including a beach and a cycling track. Visitors can enjoy a leisurely stroll or bike ride through the park, or take part in a range of activities, such as boating or picnicking.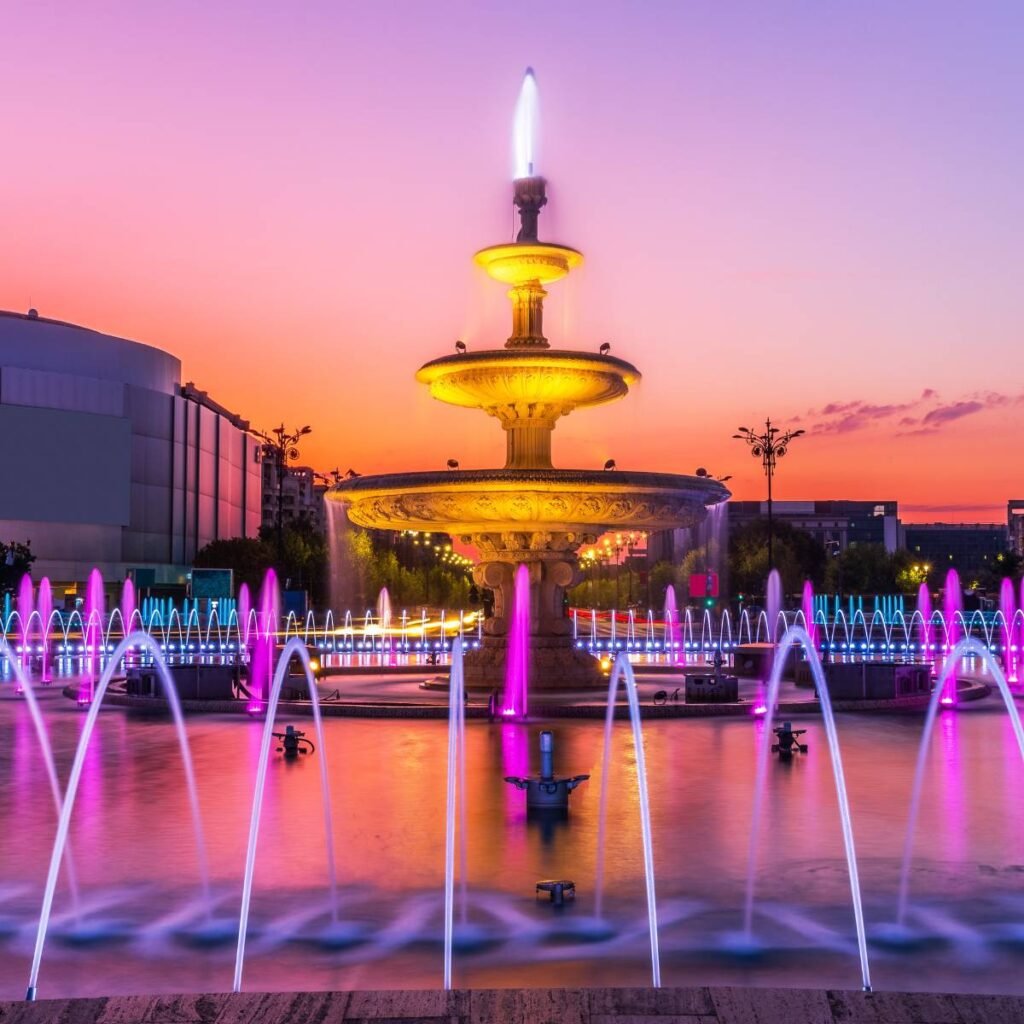 Bucharest is a diverse and exciting city with a rich history and vibrant culture. From the grandeur of the Palace of the Parliament to the lively atmosphere of the Old Town, there is something for everyone to enjoy in Bucharest. Whether you are interested in art, history, or just want to relax in a beautiful park, Bucharest has something to offer. With a range of accommodation options, from luxurious hotels to budget-friendly hostels, there is a place to stay for every traveler. No matter what you choose to do and see in Bucharest, you are sure to have an unforgettable experience in this dynamic and fascinating city.