How To Move to Bucharest
Bucharest, the vibrant capital of Romania, is an attractive destination for expats and travelers alike. With its rich history, diverse culture, and affordable living costs, it is no wonder that more and more people are choosing to call Bucharest their new home. This comprehensive guide will provide you with essential information on moving to Bucharest, from necessary preparations to finding the perfect neighborhood and lodging in Bucharest.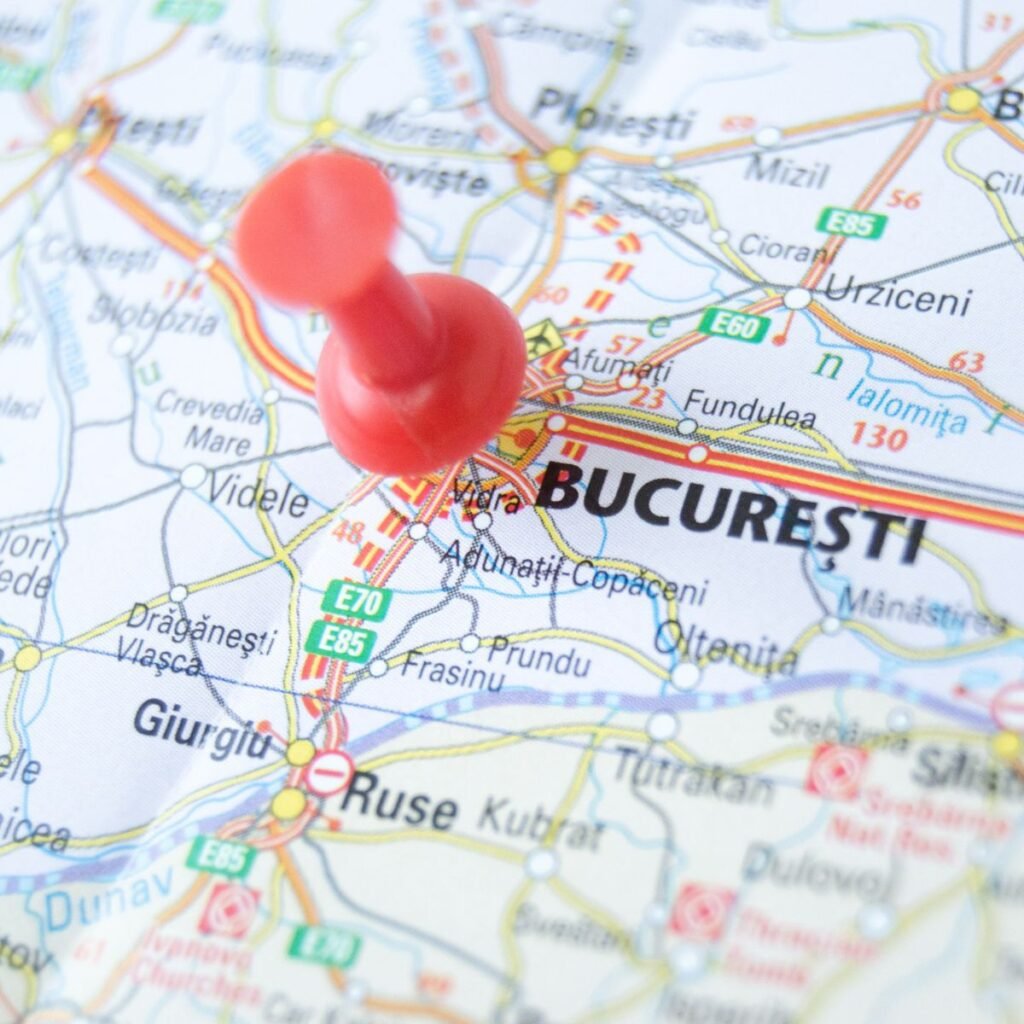 Preparing for the Move
Before you start packing your bags, make sure you have all the necessary documentation in order. Depending on your nationality and the purpose of your stay, you may need a visa, residence permit, and health insurance. Be sure to research the specific requirements for your situation well in advance.
Additionally, if you're planning to work in Bucharest, it's important to familiarize yourself with the local job market. Popular sectors for expats include IT, finance, and teaching. You can use online job platforms and attend networking events to increase your chances of finding a suitable position.
Although English is widely spoken in Bucharest, it is still beneficial to learn the local language, Romanian. There are language schools in Bucharest that offer courses for different levels. Online resources, apps, and language exchange programs can also help you practice your language skills.
Choosing the Right Area to Live
Bucharest is divided into several neighborhoods, each with its unique charm and atmosphere. When deciding where to stay in Bucharest, consider factors like proximity to work, public transportation, and available amenities.
Central Neighborhoods
Lipscani, Piata Romana, and Piata Victoriei are centrally located neighborhoods that offer a mix of historic buildings, modern apartments, and excellent access to public transportation. Lodging in Bucharest's central neighborhoods may come at a higher cost, but it provides easy access to the city's main attractions, restaurants, and nightlife.
Residential Neighborhoods
If you prefer a quieter and more family-friendly environment, consider residential neighborhoods like Dorobanti, Floreasca, or Baneasa. These areas offer a variety of housing options, from apartments to houses, and are close to international schools and parks.
Up-and-coming Neighborhoods
Pantelimon, Regie, and Drumul Taberei are neighborhoods that are currently experiencing rapid development. They offer more affordable housing options and are expected to benefit from ongoing infrastructure improvements.
Finding a Place to Live
Bucharest offers a variety of housing options, including apartments, houses, and shared housing. The type of accommodation you choose will depend on your budget, lifestyle, and preferences.
When it comes to renting, you can expect a typical rental process, including signing a rental agreement and providing a deposit. Average rental prices vary depending on the neighborhood, so it's essential to research the local market. Bucharest vacation rentals or Bucharest hotels are also an option if you're looking for short-term accommodations.
Foreigners can also purchase property in Bucharest, but the process and requirements may differ from your home country. It's advisable to work with a reputable real estate agency to help you navigate the market and find the perfect property for your needs.
Navigating the City
Public Transportation
Bucharest has an extensive public transportation network, including buses, trams, and a metro system. These options are affordable and convenient, making it easy to explore the city without a car.
Taxis and Ride-sharing Services
Taxis and ride-sharing services like Uber are readily available in Bucharest. They offer a convenient way to travel around the city, especially when public transportation is not an option.
Biking and Walking
Many areas in Bucharest are pedestrian-friendly, and the city is gradually improving its cycling infrastructure. Biking and walking are great ways to experience the city at a more leisurely pace and stay active while living in Bucharest.
Driving in Bucharest
If you prefer to drive, you'll need to obtain a local driver's license and register your vehicle. Keep in mind that Bucharest's traffic can be challenging, and parking may be limited in certain areas.
What to See and Do in Bucharest
Cultural Attractions
Bucharest is home to numerous cultural attractions, such as the Palace of the Parliament, the Village Museum, and the National Museum of Art. These landmarks provide a glimpse into the city's rich history and artistic heritage.
Parks and Outdoor Spaces
The city's parks, including Herastrau Park, Carol Park, and Tineretului Park, offer tranquil green spaces for relaxation, exercise, and leisure activities. They are perfect for picnics, jogging, or simply taking a break from the bustling city life.
Nightlife and Entertainment
Bucharest's nightlife scene is vibrant and diverse. The Old Town is a popular destination for dining, drinking, and socializing, while theaters, cinemas, and concert venues provide entertainment options for all tastes.
Culinary Scene
The city's culinary scene offers a mix of traditional Romanian cuisine and international flavors. Be sure to try local dishes at traditional restaurants, explore the offerings at international eateries, and sample popular street food options during your stay.
Education and Healthcare
Bucharest has several international schools that cater to expat families and offer various curricula, including British, American, and French educational systems. The city is home to a number of universities that welcome international students, providing opportunities for higher education and academic exchange.
Bucharest also has a mix of public and private healthcare facilities. It is important to familiarize yourself with the local healthcare system, find a suitable doctor or specialist, and ensure you have adequate health insurance coverage.
Networking and Socializing
Connecting with fellow expats and locals is an essential part of adjusting to life in a new city. There are numerous expat communities, meetups, and social events in Bucharest that can help you make friends and expand your social circle.
Joining local clubs and organizations related to your hobbies or interests is another great way to meet new people and integrate into the local community. On the other hand, volunteering is a rewarding way to contribute to the community, gain new skills, and make connections with like-minded individuals.
While you search for the perfect long-term accommodation in Bucharest, you may need temporary lodging options. Hotels in Bucharest offer a variety of choices, from budget-friendly establishments to luxurious five-star properties. Vacation rentals in Bucharest, such as apartments or houses, provide a more homely environment and are ideal for longer stays. These rentals often come with amenities like fully-equipped kitchens and laundry facilities, making your transition to the city more comfortable. No matter your preference, there are plenty of places to stay in Bucharest that cater to different budgets and needs, ensuring that you have a comfortable base while settling into your new life in this exciting city.
Moving to Bucharest can be a life-changing experience full of excitement and opportunities. From finding the perfect neighborhood and Bucharest lodging to exploring the city's rich culture and social scene, this comprehensive guide has you covered. Embrace the adventure and make the most of your time in this vibrant city!