Planning Your Stay: Insider Tips for Finding the Perfect Place in San Miguel de Allende
Nestled in Mexico's central highlands, San Miguel de Allende boasts rich colonial history, vibrant culture, and a thriving arts scene. With its cobblestone streets, stunning architecture, and mild climate, it's no wonder tourists are increasingly captivated. Recognized as a UNESCO World Heritage site, San Miguel de Allende is becoming a magnet for travelers from around the globe. Year after year, this quaint city garners accolades from international travel publications, boosting its reputation as an exceptional destination.
Where to Stay in San Miguel de Allende
San Miguel de Allende has a wide variety of accommodations for travelers. Whether you're searching for a family-friendly resort, an all-inclusive hotel, or charming bed-and-breakfast inns with amenities like a spa and swimming pool, there's something for everyone. To make the most out of your visit to San Miguel de Allende, it pays to book well in advance. That way, you can be sure to have a great place to stay while exploring the city's many attractions.
And if you're looking for an unforgettable experience, there are plenty of boutique and luxury hotels available too. From luxurious suites with breathtaking mountain views to cozy guesthouses tucked away in the city's bustling downtown area, you can find something that suits your needs and budget.
Vacation Rentals in San Miguel de Allende
In essence, vacation rentals are fully furnished homes, apartments, or villas rented for short periods, providing an alternative to traditional hotels. Vacation rentals in San Miguel de Allende present unique advantages over conventional lodging options. They offer an immersive local experience, coupled with personalized spaces designed to make guests feel at home. More often than not, they also provide excellent value for money.
Evaluating Your Needs Before Booking
Before you reserve a vacation rental in San Miguel de Allende, it is important to evaluate your needs.
Determining Your Budget – Identifying your financial capacity is an essential first step. It's vital to ensure your dream vacation rental doesn't break the bank.
Space and Amenity Requirements – Different travelers have different needs. Some may require a spacious kitchen, others a home office or a swimming pool. Assessing these requirements early can streamline the selection process.
Preferred Location – San Miguel de Allende has several enticing areas to explore. Whether you want to be in the heart of the city or a tranquil residential district, pinpointing your preferred location is crucial.
Key Features to Look for in Accommodations
From Wi-Fi to well-equipped kitchens, identifying essential amenities is fundamental to ensuring your stay in San Miguel de Allende meets expectations. Luxury lodging in San Miguel de Allende often boasts bespoke interiors and spacious layouts. Consider your spatial requirements to ensure comfort and functionality during your stay. Check if housekeeping, concierge services, or 24/7 assistance are included in the package. These services can make your stay even more comfortable.
Additionally, look into the location of the accommodation and transport links. San Miguel de Allende has a wide range of public transportation options, but if you are driving or cycling around town, being close to services such as supermarkets and pharmacies can be beneficial.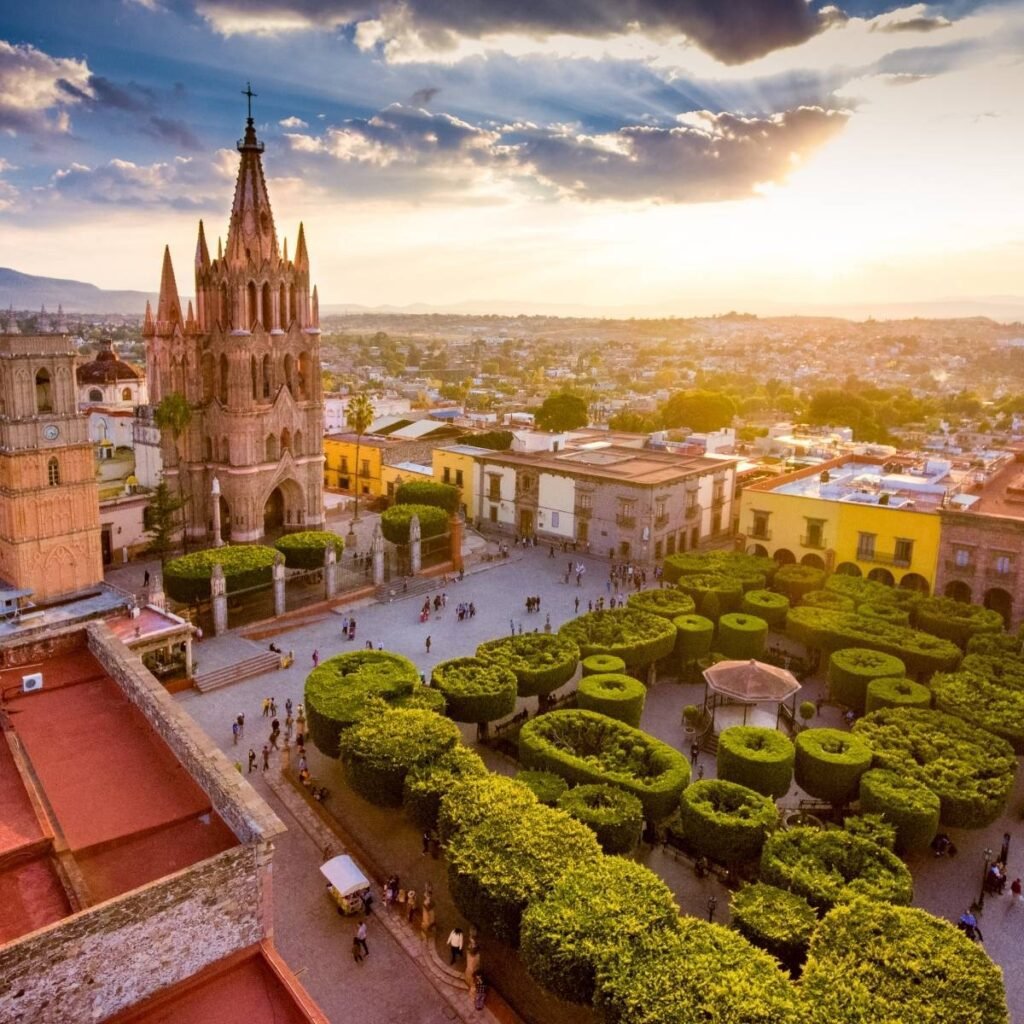 Navigating San Miguel de Allende's Unique Customs and Traditions
An immersive travel experience necessitates understanding and respecting local customs. For instance, the tradition of siestas is integral to daily life in San Miguel de Allende and should be valued.
Immerse yourself in the local culture to appreciate how San Miguel de Allende's vibrant traditions might shape your vacation rental experience. During city-wide celebrations, expect an infectious energy of music, parades, and fireworks – a testament to the city's lively spirit.
Living in a vacation rental entails observing certain etiquettes. Uphold respect for the property and its immediate surroundings, maintain a reasonable noise level, and abide by the rules established by the rental owner or property manager. This way, you can contribute positively to the local community while making your stay a pleasant experience.
Making the Most of Your Vacation Rental Experience
Smooth Booking Process
Doing your homework beforehand ensures a smoother booking process. Read reviews, understand the terms and conditions, and communicate your needs clearly to the rental owner or manager.
Maximizing Benefits
Make the most of the unique places to stay in San Miguel de Allende. Enjoy a morning coffee on the terrace or prepare a home-cooked meal using local produce, thereby deepening your cultural immersion.
Addressing Possible Issues
Be proactive in resolving any issues you may face. Open and honest communication with the rental owner or manager can go a long way in preventing and solving problems.
Choosing vacation rentals in San Miguel de Allende brings you a step closer to living like a local. From experiencing a more authentic lifestyle to getting better value for your money, vacation rentals can truly enhance your travel experience.
As you plan your trip, remember: the best place to stay in San Miguel de Allende is the one that suits your unique preferences and needs. Enjoy the adventure of discovering the perfect vacation rental, and here's to a memorable stay in this enchanting city.