Seasonal Activities in Aspen: Year-Round Adventure Awaits
Aspen, a picturesque mountain town nestled in Colorado's Rocky Mountains, is an esteemed vacation destination throughout the year. Its unique seasonal offerings, from winter sports to summer adventures, make it an irresistible choice for vacationers seeking both thrill and leisure. Let's explore the myriad of activities Aspen provides all year round as well as places to stay in Aspen for the best experience.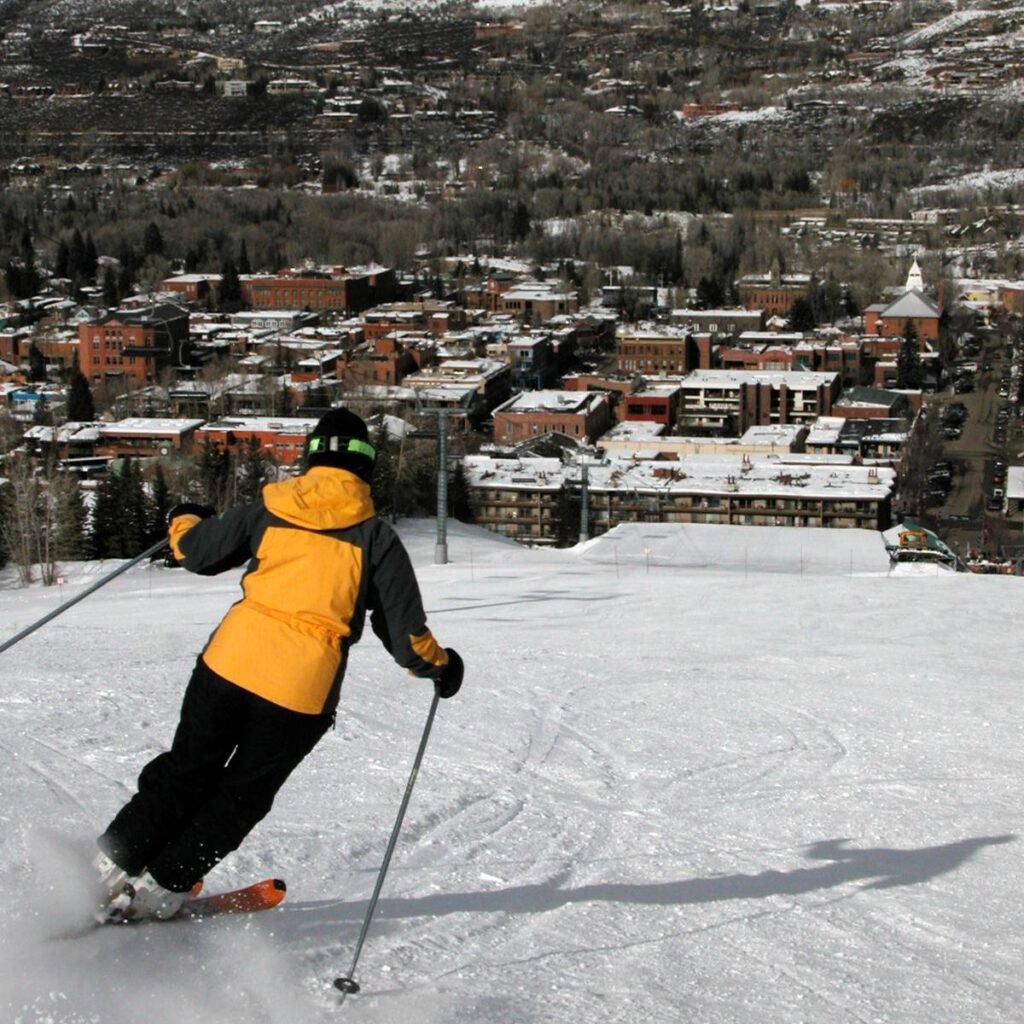 The Snowy Wonderland: Winter in Aspen
Winter in Aspen transforms the town into a snowy wonderland, offering a range of exciting activities that appeal to everyone from thrill-seekers to tranquillity enthusiasts.
Known globally for its world-class ski resorts, Aspen is a paradise for skiing and snowboarding enthusiasts. Each resort, from Snowmass to Aspen Mountain, offers distinctive features and experiences, promising an unforgettable time on the slopes. For those seeking a break from the adrenaline rush, serene snowshoeing trails and Nordic skiing routes offer a peaceful winter escape. These alternatives provide a unique opportunity to immerse in Aspen's snowy landscapes.
Winter in Aspen wouldn't be complete without the Winter X Games, an exhilarating spectacle that draws athletes and spectators from around the globe. Numerous other local festivals further enliven the winter season, creating an atmosphere of celebration.
The Cozy Experience at Ski Lodges and Vacation Rentals
Ski lodges in Aspen are renowned for their warm, inviting ambiance. Often located at the foot of the ski slopes, these lodges provide convenient access to the pistes, making them an ideal choice for winter sports enthusiasts. The moment you step into one of these lodges, you'll be greeted with a roaring fireplace, comfortable lounges, and rooms that exude rustic charm. Many Aspen lodgings also offer on-site amenities such as heated swimming pools, hot tubs, and spa facilities, perfect for unwinding after an exhilarating day on the slopes.
In contrast, Aspen vacation rentals provide a home-away-from-home experience. From quaint chalets to luxury villas, these rentals cater to various tastes and budgets. Equipped with modern amenities, these accommodations often come with fully furnished kitchens, cozy living areas, and stunning views of the snow-capped mountains. Vacation rentals provide the opportunity to live like a local, giving you the flexibility to cook your meals, host gatherings, or simply relax in your private space.
The Season of Renewal: Spring in Aspen
Spring in Aspen brings a refreshing change of pace, with the snow melting away to reveal rejuvenating hiking trails and scenic cycling routes.
The hiking trails in Aspen come alive with blooming wildflowers and active wildlife, offering a perfect opportunity for nature lovers and photography enthusiasts. Cycling enthusiasts will also find Aspen's springtime routes irresistible. These paths meander through lush landscapes, providing breathtaking views and a refreshing workout. Additionally, spring sees Aspen hosting the celebrated Aspen Filmfest, a must-visit event for movie buffs. Other local spring events add to Aspen's vibrant cultural scene.
Staying in Vacation Rentals
Springtime vacation rentals in Aspen are diverse, ranging from modern condos in the heart of the town to secluded cabins amidst nature. These rentals are equipped with all the necessary amenities, ensuring a comfortable and convenient stay. The advantage of choosing vacation rentals in Aspen during spring is the freedom and flexibility they provide. With no fixed schedules, you can plan your day as per your desires, be it heading out for an early morning hike, exploring the local farmer's markets, or simply enjoying a leisurely breakfast on your private patio.
Being immersed in the local community, vacation rentals also offer the opportunity to experience Aspen's springtime traditions and festivities firsthand. Whether it's the vibrant Aspen Filmfest or the local food and wine festivals, you'll be in the heart of the action.
The Mountain Paradise: Summer in Aspen
Summer in Aspen unveils a whole new set of adventures, from mountain biking to water-based activities.
Aspen's mountainous terrains are perfect for thrilling summer activities like mountain biking and rock climbing. These adventures promise an adrenaline rush unlike any other. Aspen's pristine rivers also offer opportunities for fly fishing and river rafting. These water-based adventures provide a refreshing respite from the summer heat. Meanwhile, the Aspen Music Festival, one of the premier classical music events in the country, is a summer highlight. Numerous other summer events contribute to Aspen's vibrant cultural calendar.
The Summer Experience in Vacation Rentals and Lodges
Aspen's vacation rentals provide a home-like atmosphere where you can relax and unwind after a day of adventures. These rentals range from downtown condos offering easy access to restaurants and shops, to mountain cottages that put you right in the middle of nature. Many vacation rentals come with outdoor spaces like decks or patios, perfect for barbecuing or enjoying the summer evenings.
Lodges, on the other hand, offer a blend of nature and luxury. Summer lodges in Aspen often feature amenities like outdoor pools, gardens, and on-site dining, ensuring a comfortable and relaxing stay. These lodges are often located close to popular summer attractions such as hiking trails, mountain biking paths, and river rafting spots, making them a great choice for adventure seekers.
A Colorful Retreat:Fall in Aspen
Autumn in Aspen is a visual treat, with the landscape painted in brilliant hues of red, orange, and yellow.
Aspen's fall foliage is a spectacle not to be missed. Scenic drives and tranquil walks offer the best ways to enjoy the stunning display of colors. An autumn-specific adventure in Aspen is hot air ballooning. This activity offers a unique perspective on Aspen's colorful landscape, making it an unforgettable experience. The Aspen Film Festival is also a renowned autumn event that draws film enthusiasts from around the world. This, along with other local fall events, adds a distinctive charm to Aspen's autumnal ambiance.
Staying in Vacation Rentals
As Aspen dons its colorful autumn coat, vacation rentals offer the perfect home base to experience this vibrant season. Fall vacation rentals in Aspen range from luxury villines with panoramic views of the fall foliage to cozy downtown apartments that put you in the heart of the town's cultural events.
Fall in Aspen is a spectacle of nature. Opting for a vacation rental with large windows or an outdoor space can provide stunning views of the changing colors, right from the comfort of your living room. You can enjoy a cup of coffee on a crisp morning, watch the leaves turn from green to hues of red, orange, and yellow, and take in the breathtaking beauty of Aspen in autumn.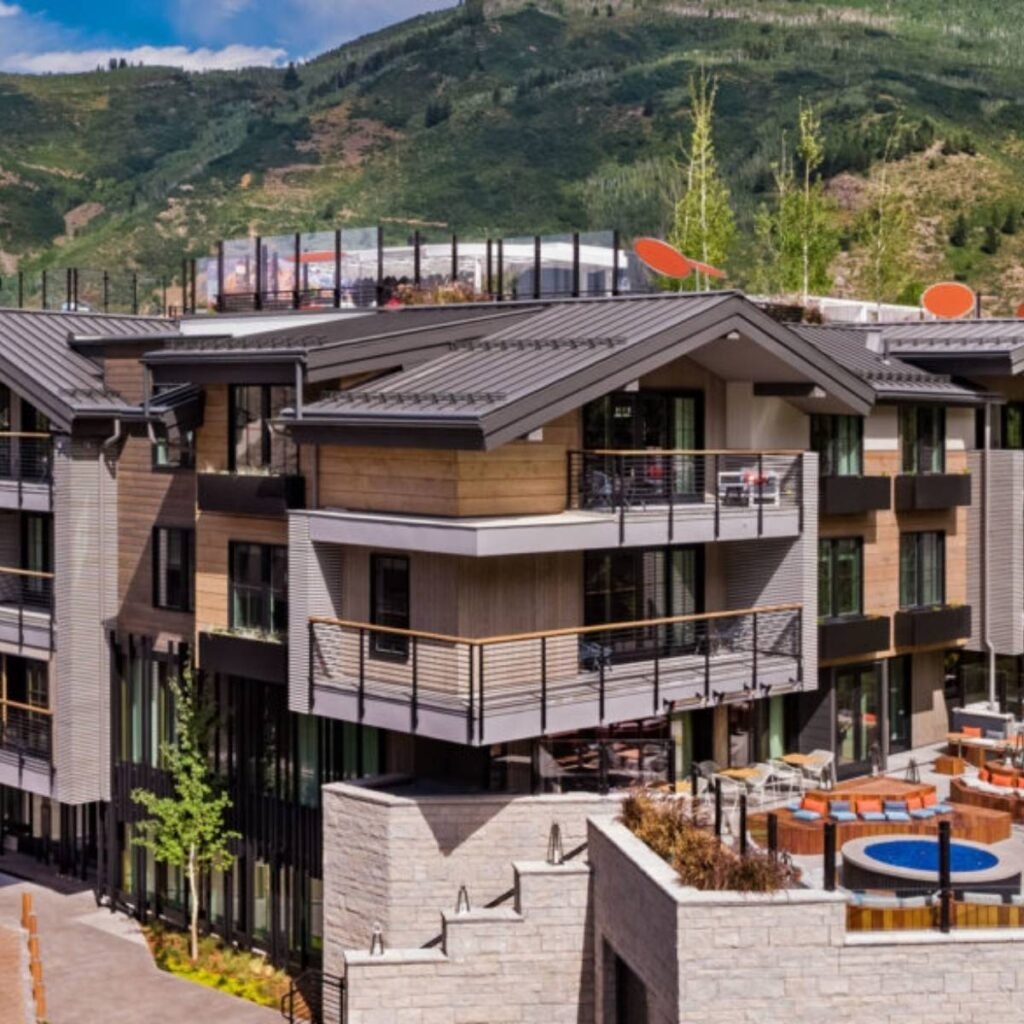 When looking for Aspen places to stay, opt for vacation rentals that also offer the flexibility to explore the local fall events at your own pace. Whether it's the Aspen Film Festival or the local farmer's markets bursting with autumn produce, you're free to set your own schedule. The rentals offer fully equipped kitchens, allowing you to try your hand at cooking with local ingredients.
Moreover, vacation rentals provide a sense of privacy and personal space that allows for a more intimate connection with the destination. It's an opportunity to live like a local, to immerse yourself in the community and the rhythm of the town.
Regardless of the season, Aspen offers a plethora of activities and experiences that cater to adventure seekers and leisure travelers alike. Its unique blend of natural beauty, cultural events, and diverse accommodations, from Aspen boutique hotels to cozy vacation rentals, make it a year-round vacation paradise. Consider Aspen your go-to destination for an unforgettable mix of thrill and leisure. Remember, the best places to stay in Aspen, whether lodges or vacation rentals, are those that allow you to fully engage with the local culture and the stunning surrounding nature.