A First-Timer's Guide to Exploring Aspen: What Not to Miss
Often recognized for its breathtaking landscapes and world-class skiing, Aspen, Colorado, is so much more than just a winter haven. This comprehensive guide is designed to provide first-time visitors with an insider's perspective on the best places to stay in Aspen, local attractions, culinary delights, and unique experiences. Let's take a journey through Aspen!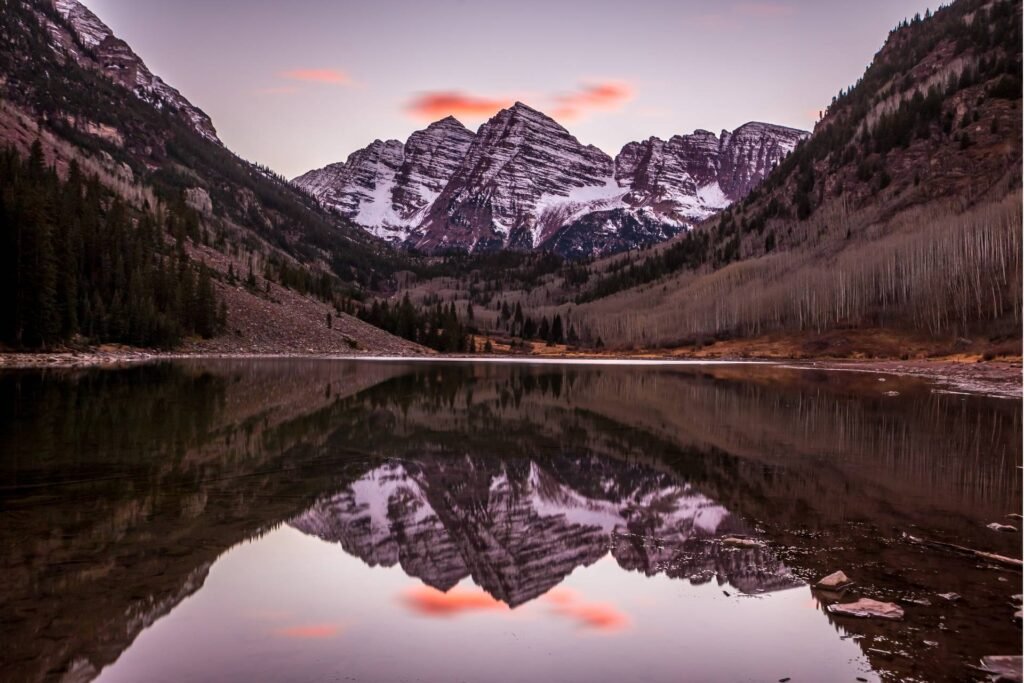 Getting To Know Aspen
Aspen is nestled in the heart of the Rocky Mountains and boasts a climate that is enjoyable all year round. Its rich history, rooted in silver mining and transformed by skiing and cultural attractions, offers a unique blend of old-world charm and modern sophistication.
Location and Climate
Located in Colorado's Pitkin County, Aspen enjoys a high-altitude climate. Winters are cold and snowy – perfect for winter sports, while summers are warm and comfortable, ideal for hiking and outdoor exploration.
Brief History and Cultural Significance
Initially a mining town, Aspen transitioned into a ski resort in the mid-20th century. Today, it is renowned for its cultural events like music festivals and art exhibits, adding a layer of cultural richness to its outdoor appeal.
Planning Your Visit to Aspen
A well-planned trip can significantly enhance your overall experience, especially when visiting a new place like Aspen. To make the most out of your Aspen experience, we have detailed the most crucial aspects of planning your visit. These include understanding the best time to visit, figuring out the logistics of how to reach Aspen, and deciding on ideal places to stay in Aspen.
Best Time to Visit
Aspen is a unique destination that offers distinct experiences throughout the year. Therefore, the best time to visit largely depends on your interests and the activities you wish to indulge in.
Winter, from late November to early April, is the prime season if you're an avid skier or snowboarder. During these months, Aspen transforms into a winter wonderland with its four ski areas – Aspen Mountain, Aspen Highlands, Buttermilk, and Snowmass – all open and buzzing with activity. You'll also find opportunities for snowshoeing, winter hiking, and cross-country skiing. Remember, the winter season is peak tourist time, so booking your Aspen lodging well in advance is a smart move.
Summer, which typically runs from June to August, is another excellent time to visit Aspen. The town comes alive with a plethora of music festivals, including the renowned Aspen Music Festival and School. Additionally, the pleasant weather during these months is perfect for exploring the outdoors. Maroon Bells, Independence Pass, and the Rio Grande Trail are just a few spots that offer stunning hiking and biking trails.
The shoulder seasons – spring (April to May) and fall (September to October) – are less crowded and provide a different flavor of Aspen. Spring brings with it the beauty of blooming wildflowers, while fall paints the town in spectacular hues of gold, orange, and red.
How to Reach Aspen
Aspen is a relatively accessible mountain town, with several options available for your travel convenience.
The most straightforward way to reach Aspen is by flying into the Aspen/Pitkin County Airport (ASE), located just three miles from downtown Aspen. Several major airlines offer direct flights from various cities across the United States. Upon arrival, you can opt for a taxi, a rideshare service, or a rental car to get to your hotel or Aspen vacation rental.
Alternatively, you can fly into Denver International Airport (DIA), Colorado's primary airport, and drive to Aspen. The journey takes approximately four hours and traverses some of the most scenic landscapes Colorado has to offer. Keep in mind, though, that winter weather can sometimes make this drive challenging.
For those who prefer ground travel, Aspen is well-connected by road. Regular bus services from Denver and surrounding areas are available, offering a cost-effective way to reach the town.
Benefits of Staying in the City Center
Staying centrally located in Aspen offers several advantages. You'll be within walking distance of many local attractions, restaurants, shops, and galleries. This accessibility can save you time and transportation costs. Moreover, Aspen's efficient public transportation system makes it easy to reach ski resorts and other points of interest outside the town center.
Popular Vacation Rentals and Hotels
Aspen offers a variety of accommodations to suit different preferences and budgets. For luxury seekers, Aspen boutique hotels like The Little Nell or the Hotel Jerome offer top-notch amenities and services. For those seeking a homely feel or traveling in a large group, vacation rentals in Aspen provide a comfortable and often more cost-effective option. Regardless of your choice, booking your stay well in advance is highly recommended, especially during peak seasons.
Must-Visit Places in Aspen
Aspen's natural beauty and cultural richness offer various attractions. Here are a few must-visit places in Aspen.
Aspen Mountain and Aspen Highlands – These two skiing giants should be at the top of any winter visitor's list. Offering trails for all levels, they promise a thrilling experience.
Maroon Bells – Arguably the most photographed peaks in North America, Maroon Bells offer picturesque views and an unforgettable hiking experience.
Independence Pass – This scenic drive is a must during summer. At its summit, you'll find the Continental Divide, which offers panoramic views of the Rockies.
Wheeler Opera House – Built in 1889, the Wheeler Opera House hosts a variety of performances year-round and is integral to Aspen's vibrant cultural scene.
Unique Aspen Experiences
Beyond skiing and hiking, Aspen offers several unique experiences, making your vacation truly memorable.
Skiing and Snowboarding – Aspen's four mountains, each with its character, offer unparalleled skiing and snowboarding experiences.
Summer Music Festivals – The summer music festivals, particularly the Aspen Music Festival and School, draw musicians from around the globe, offering a cultural feast.
Hot Air Balloon Rides – A hot air balloon ride over the Rocky Mountains provides a unique perspective on Aspen's stunning landscape. It's a bucket-list-worthy experience.
Exploring Aspen's Cuisine
Local cuisine is an integral part of the Aspen experience. Savoring Aspen's culinary delights will add an extra dimension to your vacation. Aspen's culinary scene features dishes inspired by its mountain setting. Be sure to try elk, bison, or venison, along with Colorado lamb and locally sourced trout. Cache Cache offers French-inspired cuisine and a world-class wine list. For a casual dining experience, try the White House Tavern, serving up delectable sandwiches and comfort food.
Cultural Immersion in Aspen
Aspen's cultural scene is vibrant and varied, offering visitors a chance to dive into its rich history and local traditions. A guided tour is an excellent way to explore Aspen's history and cultural landmarks. Companies like Aspen Walking Tours provide themed tours, such as the "Aspen Darkside Tour," which delves into the town's spooky past. Aspen is home to numerous festivals and events that showcase local culture. The Aspen Ideas Festival and Food & Wine Classic are annual highlights, providing insights into global and local issues and culinary trends.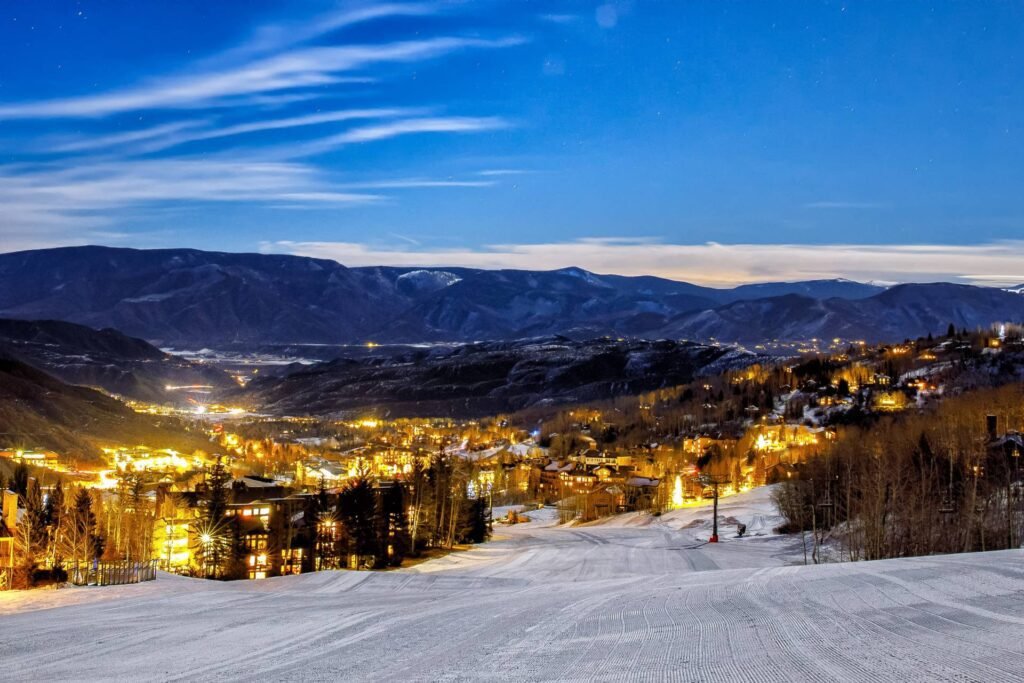 Tips and Tricks for First-Timers
A few handy tips can help first-timers navigate Aspen more efficiently and enhance their overall experience. For winter visits, pack warm clothing, including waterproof jackets, gloves, and hats. In summer, bring sunscreen, sunglasses, and hiking gear. Don't forget a camera to capture Aspen's beauty! Aspen is a laid-back and friendly town. Familiarize yourself with local customs like tipping (15-20% is standard) and etiquette to ensure a smooth and enjoyable stay.
Aspen offers a diverse and unforgettable experience for first-time visitors, with its natural wonders, unique experiences, delicious cuisine, and vibrant cultural scene. By staying in centrally-located Aspen places to stay and planning your trip, you'll be well on your way to creating lasting memories in this charming mountain town.