San Miguel de Allende's Charming Boutique Hotels: A Cozy Retreat
Stepping into San Miguel de Allende feels like stepping into a charming painting. This quaint Mexican city is a treasure trove of well-preserved Spanish colonial architecture, a vibrant arts scene, and an alluring array of accommodations. Ranging from luxurious boutique hotels to the more home-like San Miguel vacation rentals, every traveler can find a place to rest that matches their preference.
Boutique Hotels in San Miguel de Allende
The hotels in San Miguel de Allende are as unique as the city itself. Each one displays a distinctive personality and provides an immersive experience that leaves lasting impressions on their guests.
Hotel Matilda – Hotel Matilda, an oasis of modern luxury in the heart of a colonial city, blends the old-world charm of its surroundings with a distinctly contemporary design. The hotel's unique aesthetic, inspired by the owner's personal art collection, radiates through every corner. Each room is an art piece, providing an elegant sanctuary for guests. The signature spa and the award-winning restaurant, Moxi, helmed by a world-class chef, offer indulgence and relaxation to the guests. The pièce de résistance? A stunning infinity pool overlooking the city skyline.
L'Otel – Nestled within the cultural hub of Doce 18 Concept House, L'Otel is a boutique hotel that harmonizes luxury and culture. Its distinct design details, like local artisan-crafted furniture and curated artwork, encapsulate the spirit of San Miguel de Allende. With just ten rooms, the hotel provides personalized service and attention to each guest. Rooftop pool, chic lounge, in-house artisanal bakery – every element is designed for an unmatched experience.
Casa de Sierra Nevada – A cluster of colonial mansions forms the Casa de Sierra Nevada, a beloved heritage hotel. Each room and suite showcases traditional Mexican décor with local hand-woven fabrics and antique furnishings, offering an authentic cultural experience. Besides luxurious accommodations, it hosts the renowned Sazón Cooking School where guests can learn traditional Mexican cuisine. The lush, leafy courtyards and the tranquil Laja Spa ensure a rejuvenating stay for guests.
The Rosewood – The Rosewood offers an opulent blend of traditional Mexican charm and modern sophistication. Its tastefully decorated rooms and suites, replete with handcrafted furniture and private balconies, offer stunning views of the cityscape. The hotel's expansive gardens, a world-class spa, and a rooftop bar present a realm of indulgences for the guests.
Vacation Rentals: An Alternative Accommodation
For travelers seeking a more homely environment, vacation rentals in San Miguel de Allende offer an enticing alternative. These are private homes or apartments, equipped with amenities and designed for short-term stays. Vacation rentals in San Miguel offer a blend of local living and personalized comfort.
Why Travelers Should Opt for San Miguel de Allende Vacation Rentals

There are many reasons why travelers may choose to stay in a vacation rental instead of a hotel. Here are some of the benefits:
Spacious and Homely
Unlike traditional hotel rooms, vacation rentals offer a wide variety of living spaces, including bedrooms, fully-equipped kitchens, and often, outdoor areas. They feel more like a home away from home, allowing you to unwind and relax in a more personal space.
Unique Local Experience
San Miguel de Allende vacation rentals usually nestle in residential neighborhoods, offering guests a taste of local life. From local grocery stores to neighborhood cafes, guests have an opportunity to experience the city beyond the usual tourist spots.
Cost-Effective
For those traveling in groups or planning an extended stay, vacation rentals in San Miguel can be a more cost-effective option. Rather than booking multiple hotel rooms, a large group can share a rental, leading to significant savings. Plus, having a kitchen allows the option of preparing meals, reducing the cost of dining out.
Privacy and Freedom
Renting a private residence ensures a level of privacy that most hotels can't match. No crowded lobbies, no noise from neighboring rooms – you have a place entirely to yourself. The independence that comes with having your own space also allows for more flexibility in your daily routines.
San Miguel de Allende, with its romantic charm and rich culture, beckons travelers from around the globe. San Miguel de Allende hotels offer luxurious accommodations steeped in history and art. Meanwhile, San Miguel de Allende vacation rentals provide a comfortable, home-like setting that allows for a more personalized experience.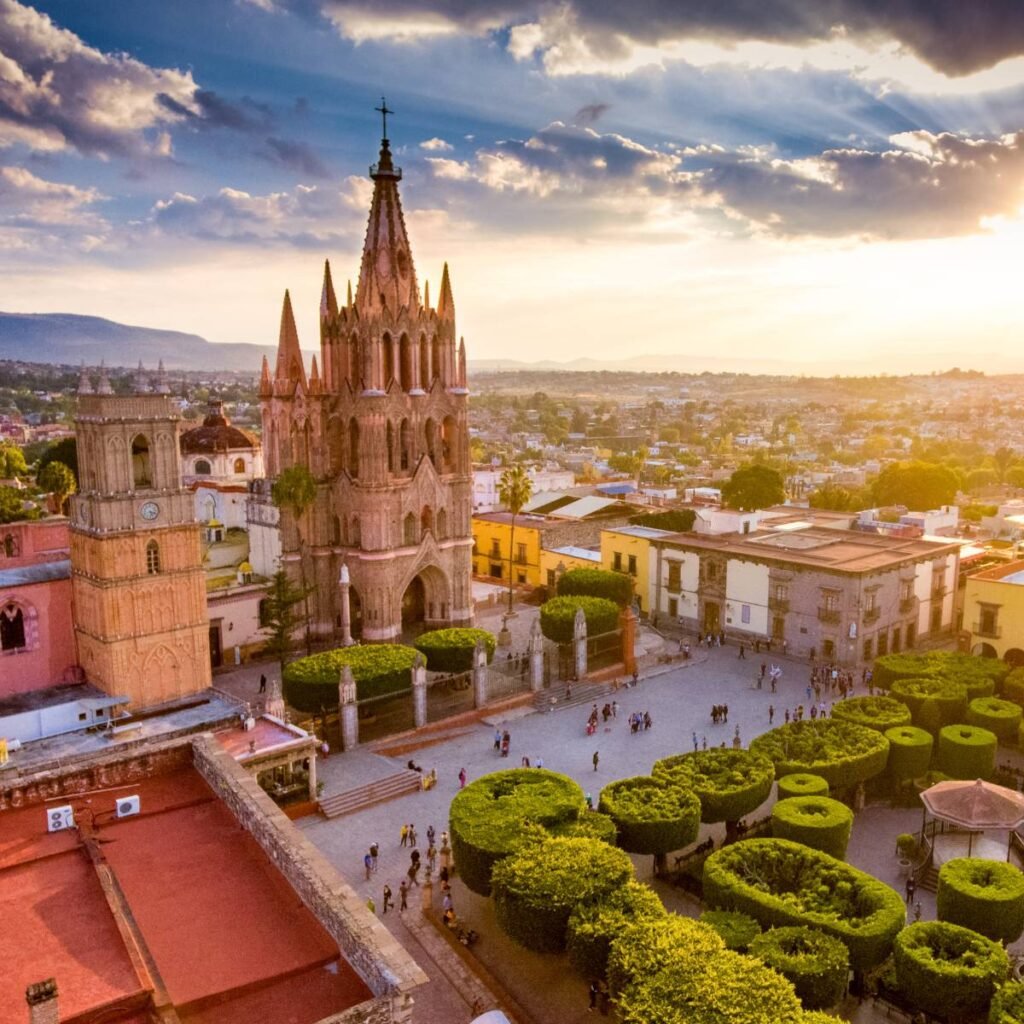 No matter the choice of stay, each offers a unique lens to view and experience this beautiful city. From the cobblestone streets to the baroque Spanish architecture and the vibrant art scene, the allure of San Miguel de Allende extends beyond the traditional. It invites visitors to not just see the city but to live it. Whether through the luxurious experience of boutique hotels or the local immersion offered by vacation rentals, there is accommodation perfect for every traveler's needs in San Miguel de Allende. So, why wait? Start planning your unforgettable journey today.