3 Alternatives To Hotels in Aspen
Aspen is a popular ski resort town located in the Rocky Mountains of Colorado. It is known for its luxurious hotels, high-end shopping, and world-class ski slopes. Travelers flock to Aspen for its picturesque mountain setting and abundance of outdoor recreational activities.
There are numerous hotels in Aspen to choose from, ranging from budget-friendly options to lavish five-star resorts. Some of the most popular hotels in Aspen include the St. Regis Aspen Resort, the Little Nell, and the Hotel Jerome. These hotels offer a range of amenities, such as on-site restaurants, spa services, and ski-in/ski-out access.
Alternatives To Aspen Hotels
While hotels are a popular choice for lodging in Aspen, there are also several alternative options for travelers to consider.
Aspen Vacation rentals
Aspen vacation rentals can also offer added privacy and flexibility compared to traditional hotels. Many vacation rentals offer multiple bedrooms and bathrooms, making them ideal for families or groups traveling together. Vacation rentals also often have more living space, such as a living room and outdoor patio or deck, which can be great for relaxing after a day on the slopes.
Another advantage of vacation rentals is the ability to choose a specific location within Aspen or the surrounding area. While hotels are often located in the heart of town, vacation rentals can be found in a variety of locations, from downtown Aspen to more secluded mountain settings. This allows travelers to choose a rental that best fits their desired location and activities.
See our luxury Aspen vacation rentals: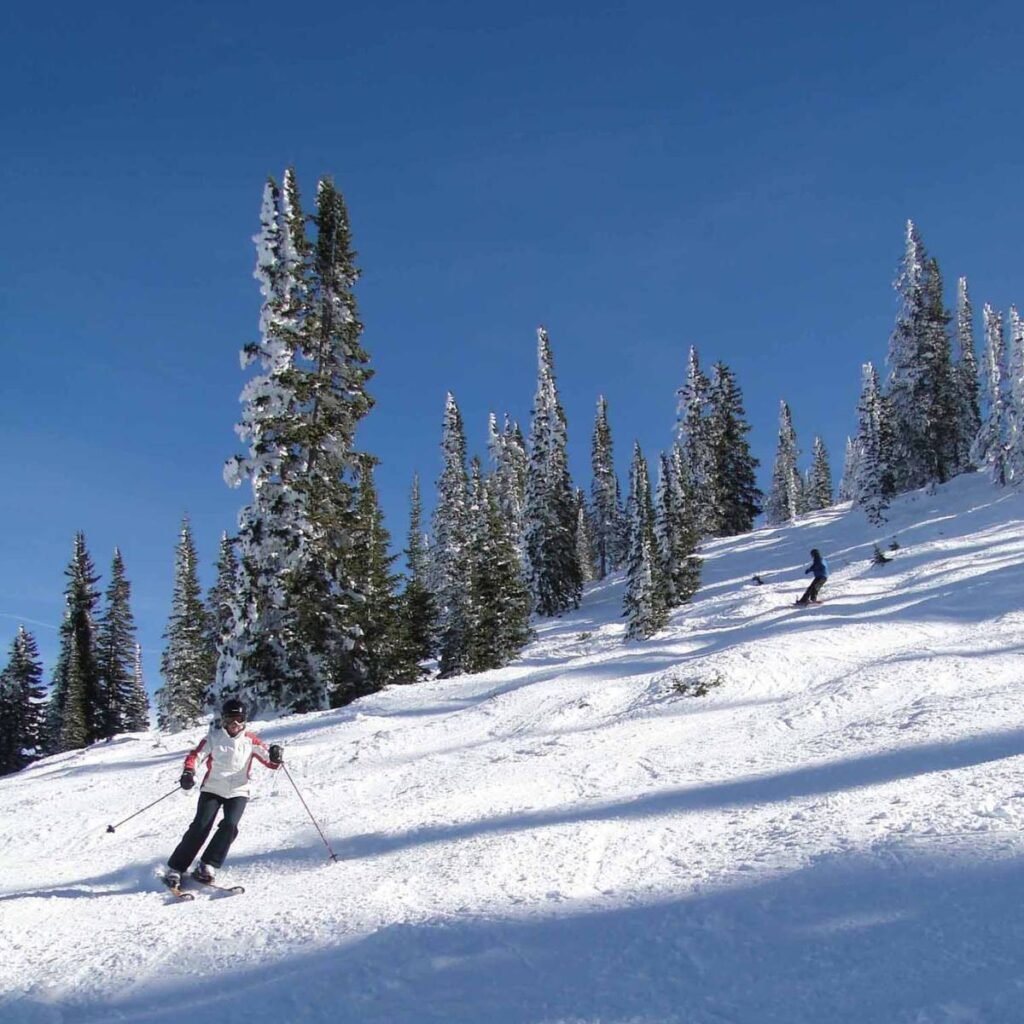 Aspen Bed and breakfasts
Aspen bed and breakfasts offer a more intimate and personal lodging experience compared to hotels. These small, often historic, accommodations are often run by a host who lives on-site and is available to provide recommendations and assistance to guests. Many bed and breakfasts in Aspen are located in charming, historic homes and offer unique decor and amenities.
One of the main benefits of staying at a bed and breakfast is the opportunity to enjoy a homemade breakfast each morning. This can be a great way to start the day and fuel up for a day of activities in Aspen. Many bed and breakfasts also offer other meals or snacks throughout the day, such as afternoon tea or evening hors d'oeuvres.
Bed and breakfasts in Aspen can range from budget-friendly options to more luxurious accommodations. Some may offer additional amenities such as spa services or access to a hot tub or pool. Many bed and breakfasts are also conveniently located near popular attractions in Aspen, such as the ski slopes or downtown shops and restaurants.
Camping in Aspen
For travelers looking for a more budget-friendly and rustic Aspen lodging experience, camping is a great option. The Maroon Bells-Snowmass Wilderness area, located just outside of Aspen, offers a variety of campsites for tent and RV camping. This option allows travelers to fully immerse themselves in the beauty of the Rocky Mountains and enjoy activities such as hiking, fishing, and wildlife viewing.
Camping in Aspen can be a more affordable alternative to staying in a hotel or vacation rental. It is also a great option for travelers who enjoy the outdoors and being surrounded by nature. Campsites in the Maroon Bells-Snowmass Wilderness area offer amenities such as fire pits and picnic tables, and some have access to bathrooms and potable water.
While camping in Aspen does require more planning and packing compared to staying in a hotel or vacation rental, it can be a rewarding and memorable experience. It is important to be prepared for the mountain weather and bring necessary gear, such as a tent, warm clothing, and a sleeping bag. It is also important to follow Leave No Trace principles and respect the natural surroundings while camping in Aspen.
As mentioned previously, some of the best hotels in Aspen include the St. Regis Aspen Resort, the Little Nell, and the Hotel Jerome. These hotels offer luxurious amenities and a prime location in the heart of Aspen. The St. Regis Aspen Resort boasts an award-winning spa and a variety of dining options, while the Little Nell is known for its high-end ski-in/ski-out access and exceptional service. The Hotel Jerome is a historic landmark in Aspen and offers a blend of old-world charm and modern amenities.