Epic Hiking Trails in Aspen Every Traveler Must Experience
With mountain trails offering breathtaking views and an abundance of nature, it's no wonder Aspen draws outdoor enthusiasts from around the world. This makes Aspen, Colorado, not only a winter wonderland for skiers; it's also a hiker's paradise. This blog post will take you on a journey through some of Aspen's most captivating hiking trails and show you the benefits of choosing an Aspen vacation rental for your stay.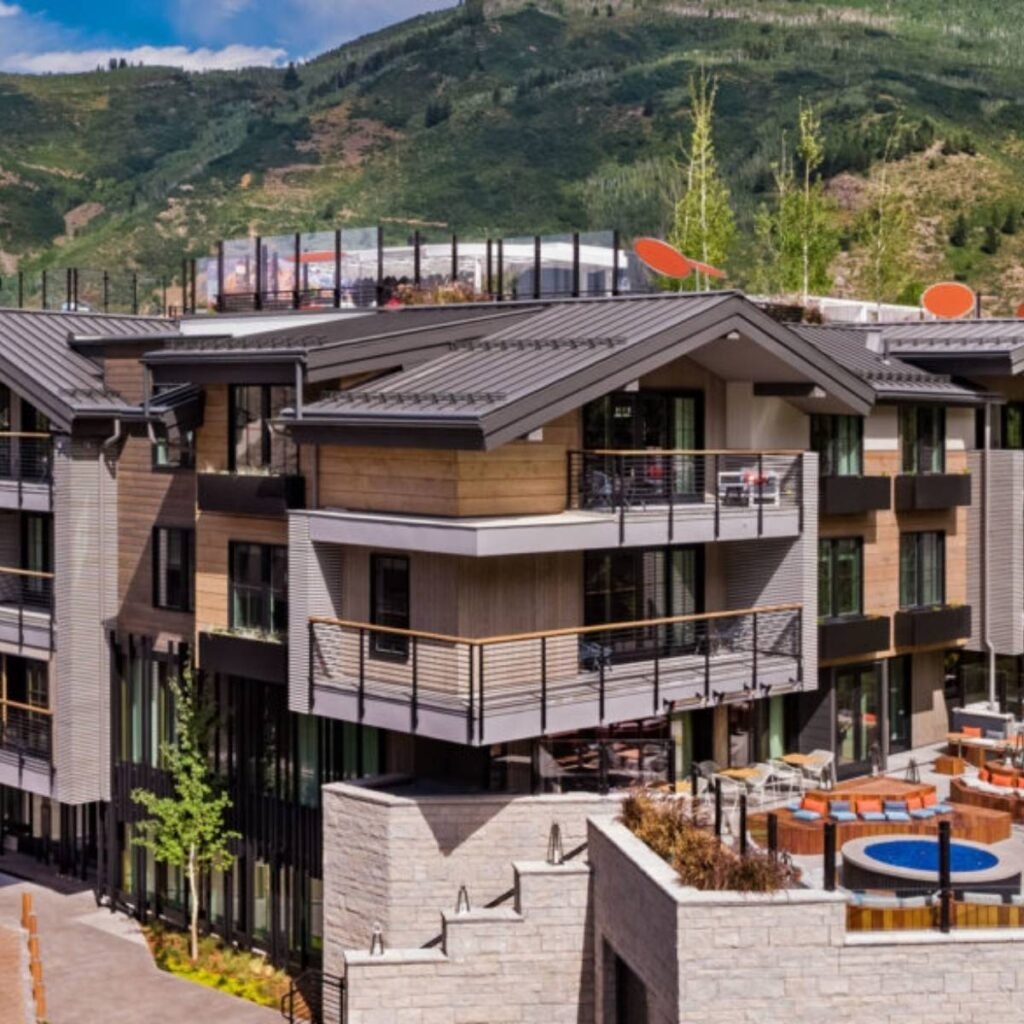 The Top Hiking Trails in Aspen
Maroon Bells
Start your Aspen adventure by exploring the most photographed mountains in North America – the Maroon Bells. Winding through glacial valleys and alpine meadows, the Maroon Bells trail provides an intimate encounter with the Rockies' sublime beauty. It's not just the stunning landscapes that make this a must-see, but the wildlife encounters and the rare, photogenic maroon-tinted peaks, are also part of the charm.
Crater Lake Trail
Next on the list is the Crater Lake Trail, a path that leads to the base of the Maroon Bells. This trail is surrounded by wildflowers and pine forests, offering a lush, vibrant journey. The climax is the serene Crater Lake, nestled within the mountains, providing a perfect spot for rest and reflection. The unique beauty of this trail makes it a compelling part of any Aspen hiking itinerary.
Cathedral Lake Trail
For those seeking a challenge, the Cathedral Lake Trail is your match. The steep climb is rewarded by the sight of the glistening alpine lake, surrounded by towering peaks. Hiking this trail is about more than just physical exertion. The connection with nature, the sense of accomplishment, and the awe-inspiring views make it an unforgettable experience.
The Grottos Trail
Completing our selection is The Grottos Trail, a family-friendly hike that is as captivating as it is accessible. The trail weaves through an ice cave and a cascading waterfall, making it a hit among children and adults alike. The Grottos Trail proves that you don't need to embark on the most strenuous journey to experience the magic of Aspen's wilderness.
Enhancing the Hiking Experience with Guided Tours and Nature-oriented Events
While self-guided hikes allow for freedom and flexibility, opting for guided tours can offer a deeper understanding of Aspen's unique ecosystems. Expert guides can enrich your hike with insights into the local flora and fauna and the history and geology of the area. Additionally, Aspen hosts various nature-oriented events throughout the year, from bird-watching outings to star-gazing sessions, which can further enhance your outdoor experience.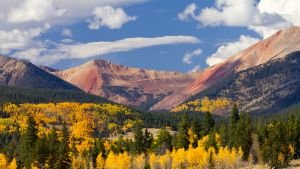 The Advantages of Choosing a Vacation Rental in Aspen
When planning a vacation to Aspen, Colorado, one of the most crucial decisions you'll have to make is where to stay in Aspen. While hotels have traditionally been the go-to choice, more travelers are discovering the numerous advantages of opting for a vacation rental. Here's a thorough examination of why Aspen vacation rentals can elevate your travel experience.
Privacy and Personal Space
One of the primary advantages of choosing a vacation rental over a hotel is the added privacy it offers. Vacation rentals, whether they're condos, cabins, or luxury homes, provide a personal and private space where you can unwind after a long day of hiking, skiing, or exploring Aspen. There's no need to worry about hotel staff interrupting your relaxation time, or noisy neighbors in the room next door. With a vacation rental, you can create your own tranquil haven, away from the crowds.
Flexibility and Freedom
Vacation rentals in Aspen also offer a level of flexibility that hotels often can't match. There are no strict check-in and checkout times to adhere to, and you can plan your days based on your own schedule and not the hotel's timetable. Want to have a late breakfast or an early dinner? With a fully equipped kitchen at your disposal, you can eat whenever you want. You also have the freedom to entertain guests, host a small gathering, or even bring your pet along in many cases, all of which are typically not possible or strictly regulated in hotels.
Cost Efficiency
Travelers often assume that vacation rentals are more expensive than hotel rooms, but that's not always the case. When you factor in the additional space and amenities that a vacation rental provides, they often offer better value for money, especially for families or groups traveling together. For instance, having a fully equipped kitchen allows you to prepare meals at home, saving on dining out costs. If you're planning a longer stay, vacation rentals often offer weekly or monthly rates that are significantly cheaper than hotel rates.
Authentic Local Experience
Staying in a vacation rental can give you a taste of what it's like to live in Aspen. Rather than being confined to the tourist-heavy areas where most hotels are located, you can choose a rental in a residential neighborhood. This allows you to explore local markets, visit neighborhood coffee shops, and interact with residents, providing a more authentic and immersive travel experience.
Variety of Options
When it comes to vacation rentals, the choices are seemingly endless. From cozy mountain cabins to luxurious downtown condos, there's a vacation rental to suit every taste and budget. Whether you want a rustic retreat in the woods or a modern apartment with a view of Aspen Mountain, you'll find it in the vast array of options available. This variety allows you to personalize your stay and find a rental that aligns with your preferences and travel style.
Comforts of Home
One of the significant benefits of staying in a vacation rental is having access to home-like comforts. In addition to a fully equipped kitchen, most vacation rentals in Aspen come with a living area, separate bedrooms, and often amenities like a washer and dryer, a fireplace, a private hot tub, or even a backyard. This can make your vacation feel more homely and comfortable, especially if you're traveling with kids or staying for an extended period.
From the panoramic views of the Maroon Bells to the quiet tranquility of Crater Lake, Aspen's hiking trails offer an unmatched blend of adventure and scenic beauty. Coupled with the enriching experience offered by guided tours and nature-oriented events, your Aspen adventure is bound to be unforgettable.
When considering the best places to stay in Aspen, vacation rentals stand out for their privacy, flexibility, and cost-efficiency. They provide an authentic local experience, making them an excellent choice for accommodations in Aspen. Whether it's a cozy cabin or a luxury condo, finding the right Aspen lodging can enhance your stay in this outdoor paradise.
Aspen is not just a destination but an experience. It offers a perfect blend of natural beauty, adventure, and comfort, making it a must-visit for every outdoor enthusiast. So the next time you're planning a hiking vacation, put Aspen on top of your list, and don't forget to consider an Aspen vacation rental for a fully immersive local experience.
When considering Aspen places to stay for your next trip, remember that your choice of lodging can significantly enhance your vacation experience. Vacation rentals are becoming increasingly popular as they offer a blend of home-like comforts and local authenticity that traditional hotels often lack. With a wide array of options available, you're sure to find Aspen accommodations that suit your style and preferences. So, when you're exploring places to stay in Aspen for your upcoming adventure, consider the privacy, flexibility, cost-efficiency, and immersive local experience that vacation rentals can provide.